Always a lover of books, turning the pages of a novel takes me away to a story and a world that interests me. From stories of real life to adventures from the mind and beyond the words engulf me and take me away. I can't wait for the next page I turn.
I am currently reading "Shakey" Neil Young's Biography, published in 2002.  I'll post a review of the book when I am done.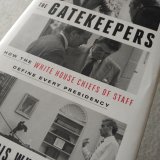 My latest book review is The Gatekeepers:  How the White House Chiefs of Staff define every Presidency written by Chris Whipple.  Since the creation of the position of "White House Chief of Staff" in 1946, thirty-three men have had the ear of the President.  In the years since there has only been one extended period where a President did not have a 'Chief',  for 909 days President Carter chose to not name a Chief of Staff (Cos), or rather HE acted as his own chief.  For over 60% of his presidency, because of his decision, Jimmy Carter could not focus 100% on his job as he was doing a job that should have gone to someone else. Pundits feel he didn't get it right until the last 7 months of his term, too late to avoid defeat  to Ronald Reagan in 1980.
To read the rest of the review click on this link: https://redheartbluesign.wordpress.com/2019/01/20/the-gatekeepers.
Here are reviews of other books I've reviewed:
The Wayfinders by Wade Davis: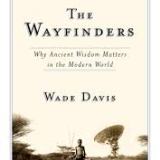 There is a saying, 'a little knowledge can be a dangerous thing', it is derived from English poet Alexander Pope's poem "A Little Learning".  The earliest known printing of the poem is 1709. For the full poem click here: https://www.poetsgraves.co.uk/Classic%20Poems/Pope/a_little_learning.htm.  I think of this after reading the CBC Massey Lectures, a collection of five lectures entitled "The Wayfinders" by Canadian Anthropologist and explorer-in-residence of National Geographic Wade Davis.  Click here to read the full review: https://redheartbluesign.wordpress.com/2018/04/22/ancient-wisdom-and-knowledge-is-it-forever-lost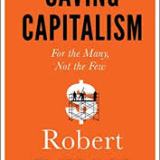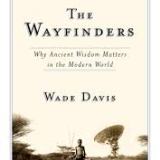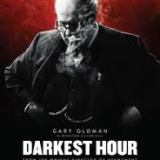 I recently took a week to relax and catch up on some books that had been awaiting my attention.  In this edition of #RedHeartBlueSign I present three short reviews of those books.  The books reviewed are Saving Capitalism by Robert B. Reich; The Darkest Hour written by Anthony McCarten and The Wayfinders by Wade Davis. Tread the full post of these three mini reviews click here: https://redheartbluesign.wordpress.com/2018/04/15/3-books-3-reviews 
In a year of living politically, it challenges me to read more so I know and understand more. The first challenge was to learn about what my political reality really is. As a 'staffer' on Parliament Hill I had knowledge of the happening of the activities of how Parliament Hill "works. What I needed was an understanding of why it works the way it does and the historical and constitutional contexts that Canada is governed by.
To read the rest of the review click here: https://redheartbluesign.wordpress.com/2018/01/14/on-the-house-by-rob-walsh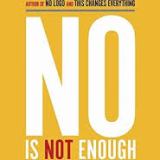 The Leap Manifesto brought down a federal NDP leader and left the same party with a void in its leadership until late 2017. Following the 2015 Canadian election at the post election leadership review convention of the New Democratic Party (NDP) the membership passed a motion to adopt the Leap Manifesto as policy.  The full review is right here: https://redheartbluesign.wordpress.com/2018/01/20/naomi-klein-the-leap-manifesto-and-de-trumping