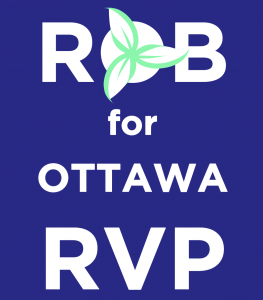 I am running to be your Ottawa RVP because I believe we can win all Ottawa area ridings, we need to give Ontario Progressive Conservative supporters a reason to vote Ontario PC.  I will work so that Ottawa area ridings are:
STABLE: I want all Riding Associations to be STABLE, that mean an active Board and an engaged membership
STRONG: I would like to see that all ridings are strong and prepared!
ELECTION READY: The next election is not until 2022, that doesn't mean we can't start building towards that date.  Election ready means EDA's are engaged with their members and have started to build their finances.
As the Ottawa Region RVP I pledge to:
attend one EDA Board meeting annually in each riding in the Ottawa Region
work to create an active Board of Directors engaging with their Riding members
be respectful of each Riding President and its Board of Directors
work with the PC Party Regional Organizer to create winnable conditions in all Ottawa region ridings